KATE TILLEY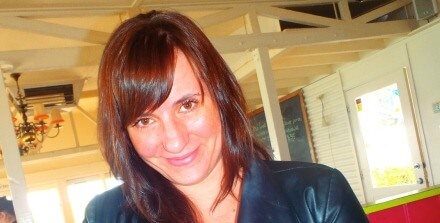 Occupation: Customer, SA
This product has totally changed the way we create food in house.
This product has totally changed the way we create food in our house.
Before, I found it hard to convince my 6 year old to try new things and we were getting stuck in a rut of the same old foods. I was always trying to hide veggies in her meals but I couldn't get them small enough and she would always see them and then make a fuss about eating.
After seeing a no fuss Thermomix ® Cooking Experience at a friend's house, I knew in the first ten minutes that I was going to get my Thermomix ®. I was a little worried at first about the price but after the Cooking Experience I kept thinking of ways that I could use it and save. I saw the Consultant again one week later and made the purchase straight away.
Now that we have had it for over three weeks I am still discovering ways in which I can use it and create healthy meals. The Cooking Experience I had upon receiving my Thermomix ® was very casual and really helped me not to be afraid of really using the machine and since then I haven't turned back. We are baking bread weekly, making butter and enjoying healthy meals without fussing with three or four pots! Cleaning up is easy, plus I can hide as many veggies in the food as I like. My daughter is willing to try anything from the Thermomix ® which has turned around meal times for me. I am no longer stressed about getting her to eat the right foods and I can balance out her diet with hot chocolate custard in seven minutes!