MEG DAVIES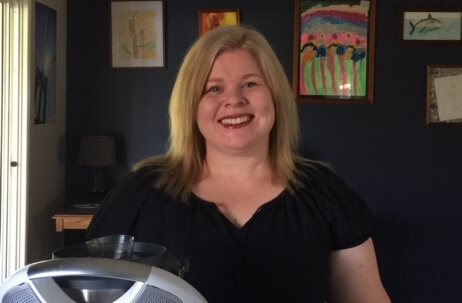 Occupation: Customer, QLD
Thermomix ® has changed the way i look at food preparation and meal planning.
Owning a Thermomix ® has changed the way I look at food preparation and meal planning. I have always been a 'from scratch' cook, but with the Thermomix ®, I can be even more so, with the ability to experiment with milling my own flours and spice blends at the turn of a dial. I never imagined I would make my own vanilla paste in bulk and for a fraction of the cost of store-bought paste!
As a busy working mum of 4 with various dietary requirements, I love knowing that healthy, varied meals are minutes away at the end of a day (and I can smuggle veges into just about everything!). I can make beautiful meals, treats and gifts for others in very little time. It really is such an efficient machine and is so easy to use and clean up.
My Consultant is always helpful and available to give me new ideas on how I can maximise the use of my machine to suit my family.
I am the president of our school P&C, and we purchased a Thermomix ® for our tuckshop. With its ability to prepare and cook foods, it's like having an additional set of hands, which is wonderful when it is hard to find regular volunteers.
I can't imagine life without my Thermomix ® – it really is the best purchase I have made.