Thermomix ® is more than a kitchen appliance – it's an ever-expanding universe of recipes, online and offline communities and essential resources to help you get even more out of your Thermomix ®. In the near future, this will be complimented by the release of the Thermomix ® Recipe Platform and Thermomix ® App which bring together collections of Vorwerk-certified recipes that you can rely on to deliver amazing results and have been tailored specifically for your Thermomix ®. And remember, we also have a huge selection of brilliant cookbooks we have published over the years and which are still available. There are so many ways to stay inspired in the world of Thermomix ® cooking.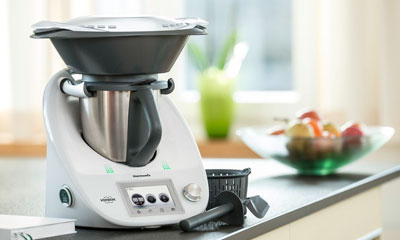 COOK BOOKS
Vorwerk products are characterised by their high quality, and our production sites throughout the Vorwerk Group apply the same high standards worldwide.
COOK CHIPS
Viewing and cooking recipes on your Thermomix® is easy with Recipe Chips, which are a unique innovation that brings great collections of recipes directly to your Thermomix ®. Simply attach the Recipe Chip to your Thermomix® and you can browse through recipes, access nutritional information onscreen and be guided through recipes step by step with the Guided Cooking feature! Time and temperature are preset so all you need to do is add the ingredients – let Thermomix® weigh them for you – and activate the speed selector.
Once you have completed a step, just touch "Next" to see the following set of instructions. Even the most inexperienced cooks will be preparing dishes they never would have imagined possible in their own kitchens. If you are more comfortable cooking manually, you can override Guided Cooking and adjust the settings to meet your own needs.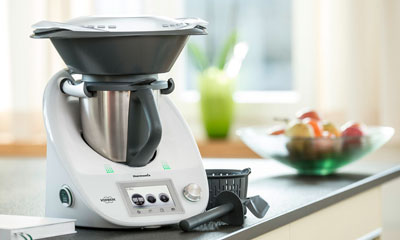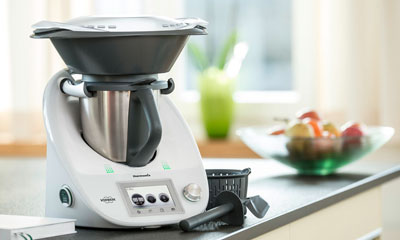 COOK KEYS
The future accessory for the Thermomix® TM5, the innovative Cook-Key ®, will allow you to send your favorite recipes from the Thermomix® Recipe Platform or Thermomix® App directly to the display of your Thermomix® TM5 – using wireless internet connection. All recipes in the Thermomix® Recipe Platform come with the innovative Guided Cooking function that provides you with helpful guidance for every step of your meal preparation. Coming soon.
SOCIAL MEDIA
When you have a Thermomix ®, you are in good company. There are millions of fans around the world who are passionate about exploring the world of food and eating well with Thermomix ®. Join them in our online communities to share tips, inspiration and thousands of recipes.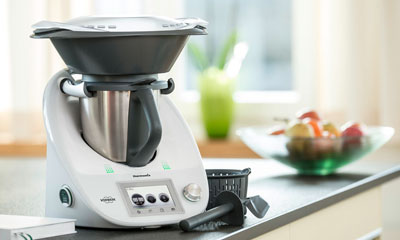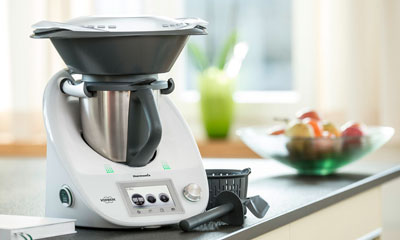 THERMOMIX APP
The Thermomix ® App by Vorwerk is the perfect way to explore the world of Thermomix ®. It offers the full experience of the Thermomix ® Recipe Platform on your tablet or smartphone. The app helps you browse and discover new recipes that are certified to work perfectly with your Thermomix ®.
Coming soon.
RECIPE COMMUNITY
The Thermomix ® Recipe Platform is the heart of a growing world of online information and guidance that helps you get even more out of your Thermomix ® and it also helps you plan and organise your meals and shopping. With the Thermomix ® App, this online treasure trove is also available anytime, anywhere on your smartphone or tablet.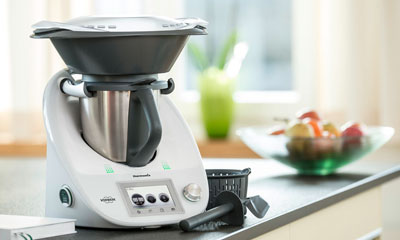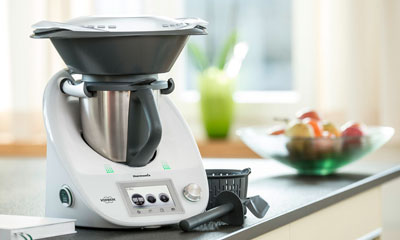 COOKING CLASS
There are benefits to being part to the Thermomix ® Community. One of them is being able to sign-up for classes to learn from one of our experts and enhance your cooking skills. Classes are limited and subject to availability. Click here for classes.
TECHNICAL SUPPORT
Thermomix ® is manufactured according to the highest possible standards and using high quality components. However, we understand that issues sometimes do occur and that our customers may need technical support and assistance. We are here to help.