COOKING EXPERIENCE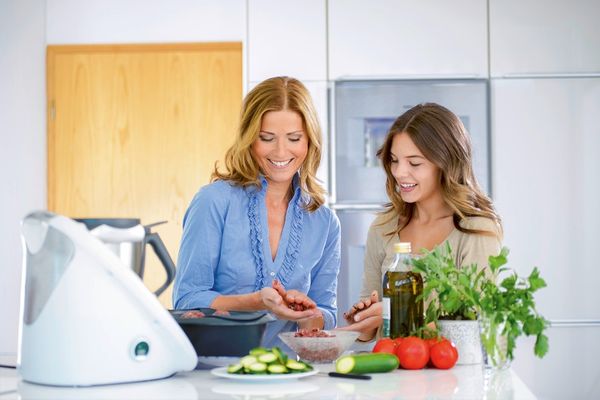 SEEING IS BELIEVING!
A Thermomix® in-home cooking experience is the best way to appreciate the benefits of owning a Thermomix®. See for yourself the process of preparing incredible healthy food and tasty meals in minutes. Entertain your friends and enjoy delicious food without lifting a finger. Simply book a Thermomix® cooking experience today.
A Thermomix® Advisor will show you the functions of the Thermomix®, while teaching you how to avoid harmful additives in your food and save money on your shopping bills. During the cooking experience, you will be taken through a delicious menu from entrée to dessert, all in a mere two hours. You may be invited to cook with the Thermomix. You will appreciate how easy and mess-free the entire cooking process may be; the preparation and cooking are done in the Thermomix®, which also self-cleans when it is finished with cooking/food preparation!
COOKING EXPERIENCE MENU
Gather your friends for a delicious three course meal which you will create from scratch using the Thermomix TM5!.
Simply create your custom menu by selecting from the options below, and book your Cooking Experience by contacting your Consultant or filling in this form.
CUSTOMER JOURNEY
Your relationship with us does not end once you buy your Thermomix.
Thermomix customers can access a support system that includes:
Staying connected via our newsletter and social media channels also means you'll find out of great customer gifts and rewards that we regularly offer, as well as any new accessories that will enhance your Thermomix ® experience.
All of this is available through your Thermomix ® Advisor, who is always available to you when you have a question or want to learn more about your Thermomix.
To be put in touch with a Advisor, complete this form.