SUCCESS STORIES
SUCCESS STORIES AT VORWERK THERMOMIX
Our many advisors around the world enjoy rewarding careers with Vorwerk Thermomix ®. Who wouldn't when your duties involve selling a fantastic product that is easy to be passionate about and running enjoyable social events focused on cooking?
Text: Our events are held at the request and invitation of potential customers − the "hosts" − and our advisors demonstrate the product without any obligation on the host and guests to buy. It's a positive way to work and sell that is the secret to our success – it could be yours, too!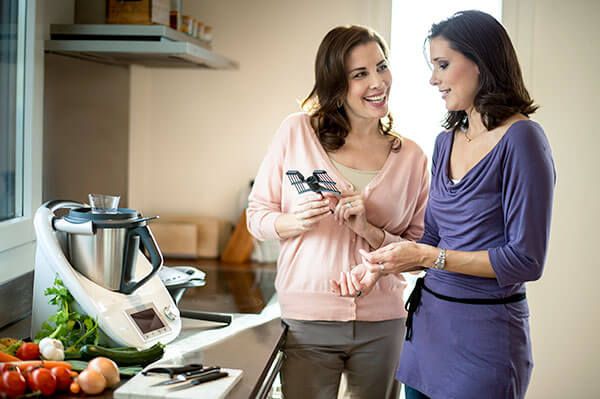 Our advisors work with an innovative, multi-functional kitchen appliance. It is an impressive product that offers users a way to cook that's easy and addictive.
Most of our advisors love food and cooking and have turned their hobby into a career. Their success stories are a testament to how much they enjoy their work.
"Sometimes I wonder how I manage raising six children, leading a happy relationship and holding down a career as a Thermomix ® advisor. Family life seems all-consuming sometimes, but the nature of this job means it works! I can adapt my hours to fit my lifestyle. The work itself keeps me involved and challenged – and brings in some extra money for the household. I also get to cook - and eat – delicious food with a wide range of people, so it involves a bit of a social life and some 'me time' too."